Tomita's Innovative Drug Discovery
Unmet Medical Needs
Unmet Medical Needs are the needs for diseases for which conventional treatments have not yet shown sufficient efficacy or for which no treatment has been established. For these diseases, clarification of patients' pathological conditions and technologies for drug discovery may be insufficient and further research and development would be essential.
Diversity of Technologies for Innovative Drug Discovery
Since the 1990s, the commercialization of biological products such as antibodies has contributed to the advancement of medicine, and great progress has been made in helping patients, who could not be improved with low-molecular-weight drugs alone, to realize health and happiness.
Currently, modalities (means of treatment) are being further expanded, and research and development of mid-size molecules, nucleic acid drugs, gene therapy, regenerative medicine, and cellular medicine are being actively pursued worldwide, and issues toward implementation are being resolved gradually.
In addition, translational and reverse-translational researches that relate clinical and non-clinical information on pathological conditions, bioinformatics technology that enables biological significance to be assigned to collected omics data, and deep learning of big data are also being developed. AI (Artificial Intelligence), which derives hypotheses and accelerates drug discovery based on deep learning of big data, is advancing dramatically.
These advances are expected to enable us a more accurate understanding of patient pathologies, personalization and advancement of medical care, and contribute to the creation of new treatments for remaining diseases with high unmet medical needs.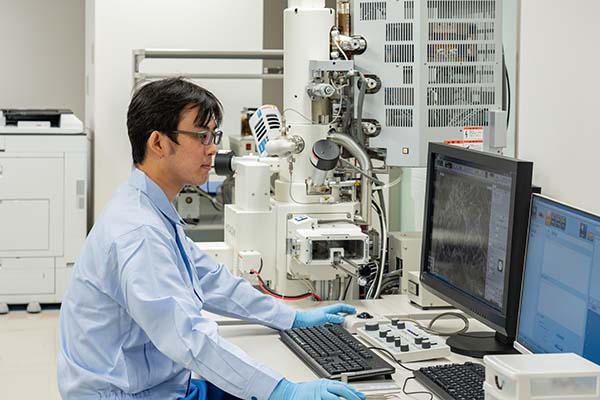 Innovative Drug Discovery Policy
"Better Products, Healthier World" Base on this corporate mission statement, our top-priority issue is to create pharmaceuticals that patients and medical professionals truly desire.
Tomita is building a drug discovery strategy for each therapeutic area of focus in order to increase the probability of success in such discovery strategy and to deliver as quickly as possible innovative and safe drugs that are eagerly awaited by patients. Keeping in mind the challenges in drug discovery, we will create innovative, unique products and satisfy unmet medical needs of patients and medical sites by making full use of breakthrough technologies related to drug discovery and analysis of patient conditions, as well as Tomita's proprietary fundamental technologies in inorganic chemistry. We will also contribute to the realization of personalized medicine.
Basic Policy of Innovative Drug Discovery Strategy
We accurately capture the unmet medical needs from the perspective of patients and medical professionals.
Based on a deep understanding of the disease pathology, we establish TPP (target product profile) that fulfill unmet medical needs.
We aim to create innovative drugs that realize TPP by utilizing the latest drug discovery technologies and optimal modalities.
In order to ensure these drug discovery processes, we will foster highly-conceptive drug discovery researchers.
Promotion of Open Innovation
The term "open innovation" means the process of breaking away from a self-focused approach by incorporating the knowledge and technologies possessed by organizations outside our own.
Tomita Pharmaceuticals will proactively develop open innovation to effectively deepen and develop drug discovery in order to increase success probability and completeness of the new drugs we aim to create. We will build an advanced network with researchers in academia and venture companies engaged in basic research, clinical pathology research, and drug discovery-related technologies.
Philosophy about Innovative Drug Discovery
Researchers engaged in drug discovery have been trying to develop new drugs for the well-being of mankind. However, we have experienced many cases in which the developed products with their sincere enthusiasm and efforts have only shown significant efficacy in nonclinical disease models.
While remarkable innovations in drug discovery technologies have been developed in recent years, there is no guarantee that simple combination of these technologies will provide a new drug that contributes to the health of patients. We believe that drug discovery is the co-creation of a voracious quest to understand what we do not know about the frontier of human beings and the untiring effort of creating something that has never existed before.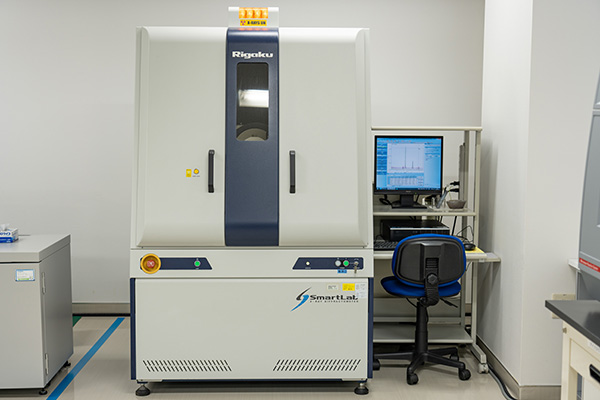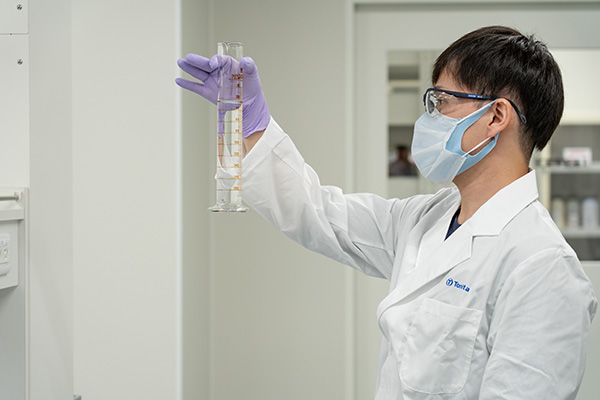 Corporate Information
Tomita's Innovative Drug Discovery